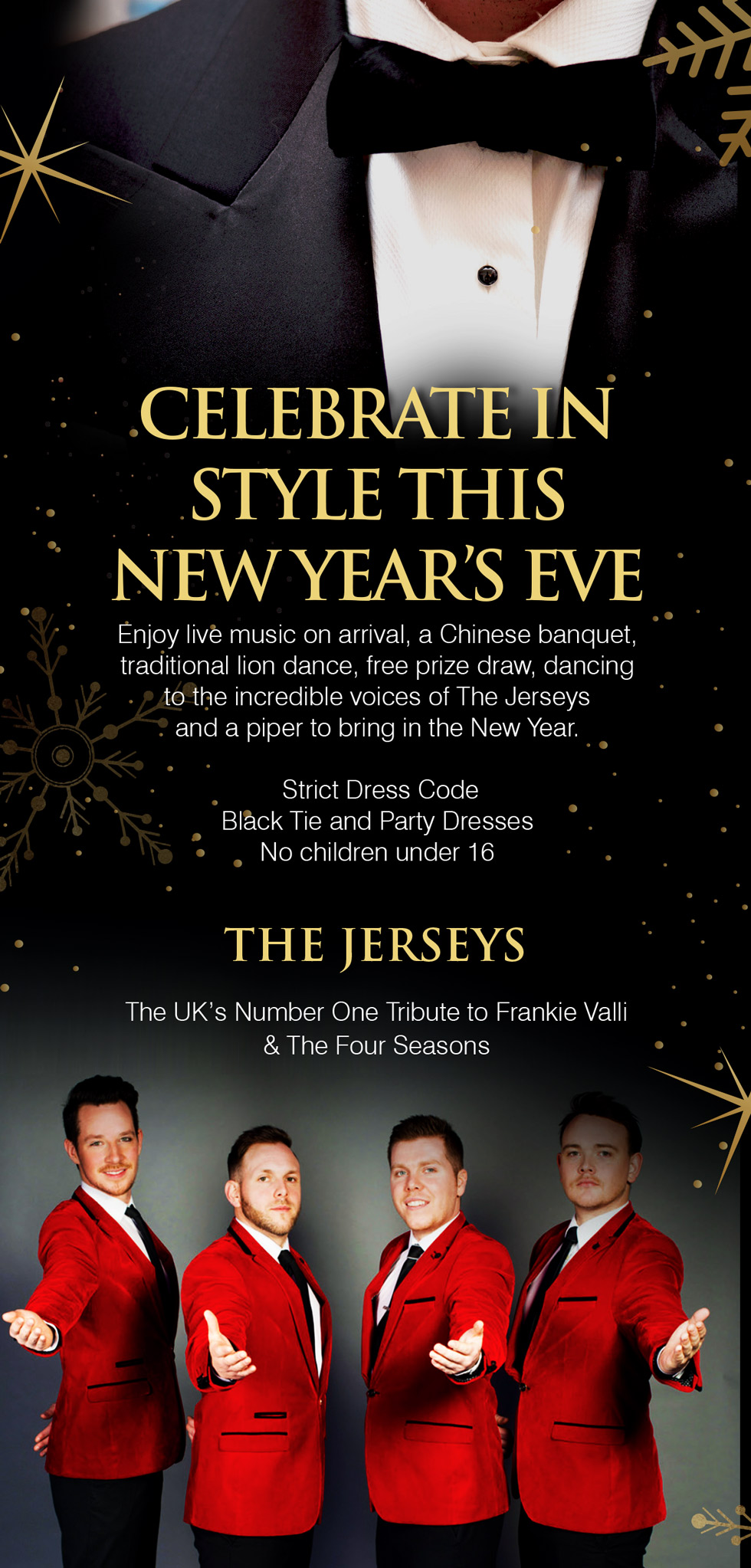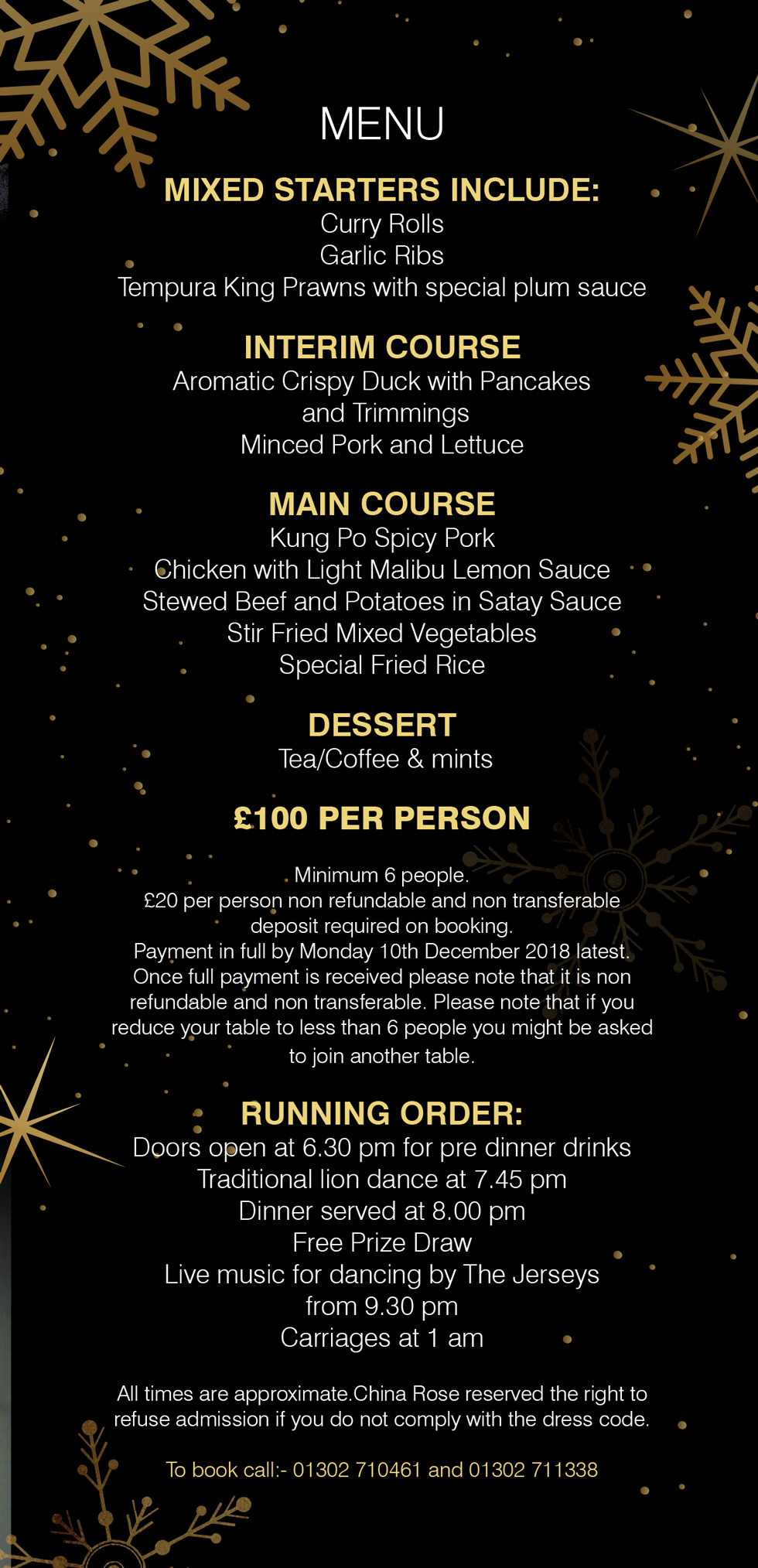 SOLD OUT
Enjoy live music on arrival, a Chinese banquet, traditional lion dance, free prize draw, dancing to the incredible voices of The Jerseys and a piper to bring in the New Year.
Strict Dress Code
Black Tie and Party Dresses
No children under 16
MENU
MIXED STARTERS INCLUDE:
Curry Rolls
Garlic Ribs
Tempura King Prawns with special plum sauce
INTERIM COURSE
Aromatic Crispy Duck with Pancakes
and Trimmings
Minced Pork and Lettuce
MAIN COURSE
Kung Po Spicy Pork
Chicken with Light Malibu Lemon Sauce
Stewed Beef and Potatoes in Satay Sauce
Stir Fried Mixed Vegetables
Special Fried Rice
DESSERT
Tea/Coffee & mints
£100 PER PERSON
Minimum 6 people.
£20 per person non refundable and non transferable deposit required on booking.
Payment in full by Monday 10th December 2018 latest.
Once full payment is received please note that it is non refundable and non transferable. Please note that if you reduce your table to less than 6 people you might be asked to join another table.
RUNNING ORDER:
Doors open at 6.30 pm for pre dinner drinks
Traditional lion dance at 7.45 pm
Dinner served at 8.00 pm
Free Prize Draw
Live music for dancing by The Jerseys
from 9.30 pm
Carriages at 1 am
All times are approximate. China Rose reserved the right to refuse admission if you do not comply with the dress code.
SOLD OUT