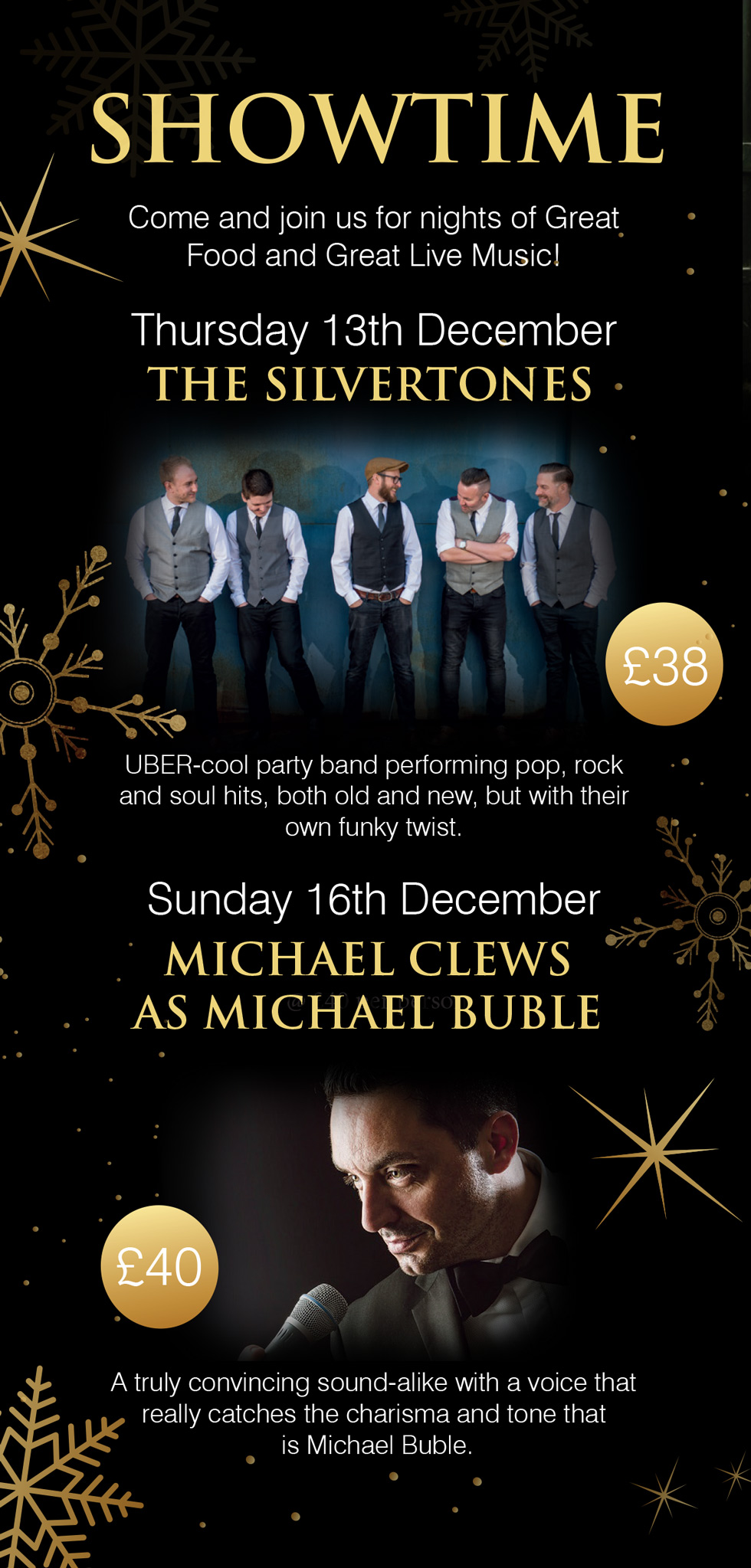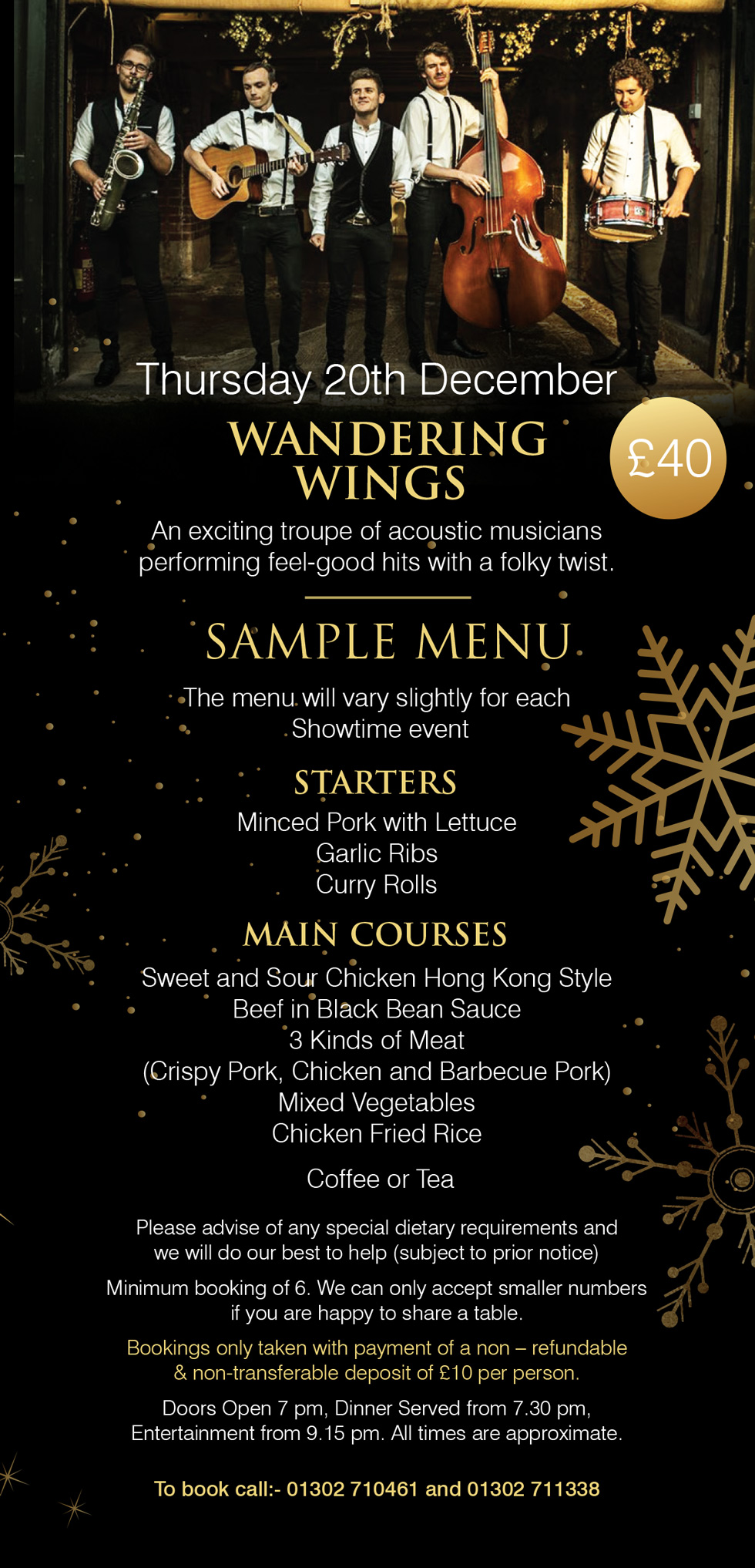 SHOWTIME
Come and join us for nights of Great Food and Great Live Music!
Thursday 13th December
THE SILVERTONES
UBER-cool party band performing pop, rock and soul hits, both old and new, but with their own funky twist.
Sunday 16th December
MICHAEL CLEWS AS MICHAEL BUBLE
A truly convincing sound-alike with a voice that really catches the charisma and tone that is Michael Buble.
Thursday 20th December
WANDERING WINGS
An exciting troupe of acoustic musicians performing feel-good hits with a folky twist.
SAMPLE MENU
The menu will vary slightly for each Showtime event
Minced Pork with Lettuce
Garlic Ribs
Curry Rolls
Sweet and Sour Chicken Hong Kong Style
Beef in Black Bean Sauce
3 Kinds of Meat
(Crispy Pork, Chicken and Barbecue Pork)
Mixed Vegetables
Chicken Fried Rice
Coffee or Tea
Please advise of any special dietary requirements and we will do our best to help (subject to prior notice)
Minimum booking of 6. We can only accept smaller numbers if you are happy to share a table.
Bookings only taken with payment of a non – refundable & non-transferable deposit of £10 per person.
Doors Open 7 pm, Dinner Served from 7.30 pm,
Entertainment from 9.15 pm. All times are approximate.
To book call:- 01302 710461 and 01302 711338