H

ELEN WALLACE AND SONNY SETHI OF BAWTRY EYE ACADEMY WILL BE RIDING STAGE TWO OF LE TOUR DE YORKSHIRE ROUTE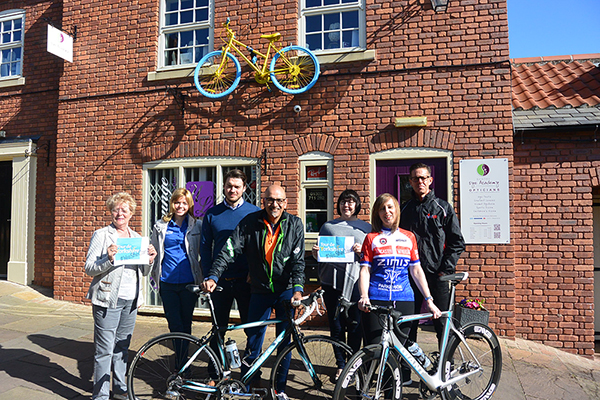 On 24th April 2016 Helen Wallace and Sonny Sethi of Bawtry Eye Academy will be riding the full 81 miles of stage two of Le Tour de Yorkshire route, from Otley to Doncaster, to raise funds for Doncaster based charity Firefly Cancer Awareness and Support.
Yorkshire Caravans of Bawtry have donated a caravan and vehicle which will be used as the support vehicle on the day. This caravan is currently being sign written with logos of many other Yorkshire based businesses who are supporting the event including Bawtry businesses CHINA ROSE Bawtry and Robinsons.
Doncaster Culture & Leisure Trust (DCLT) have provided support via their 'cycling for health development officer' Chris Green, who is mentoring Helen and providing her with a training programme as well as supplying the bikes!
You can follow Helen and Sonny's progress in training on the Facebook page YesSheCan or donate at https://mydonate.bt.com/fundraisers/yesshecan.
Anyone wishing to join Helen and Sonny on their journey on the road on 24th April 2016 will be very welcome and are encouraged to get in touch via the page.