Come and join us for nights of great food and great live music.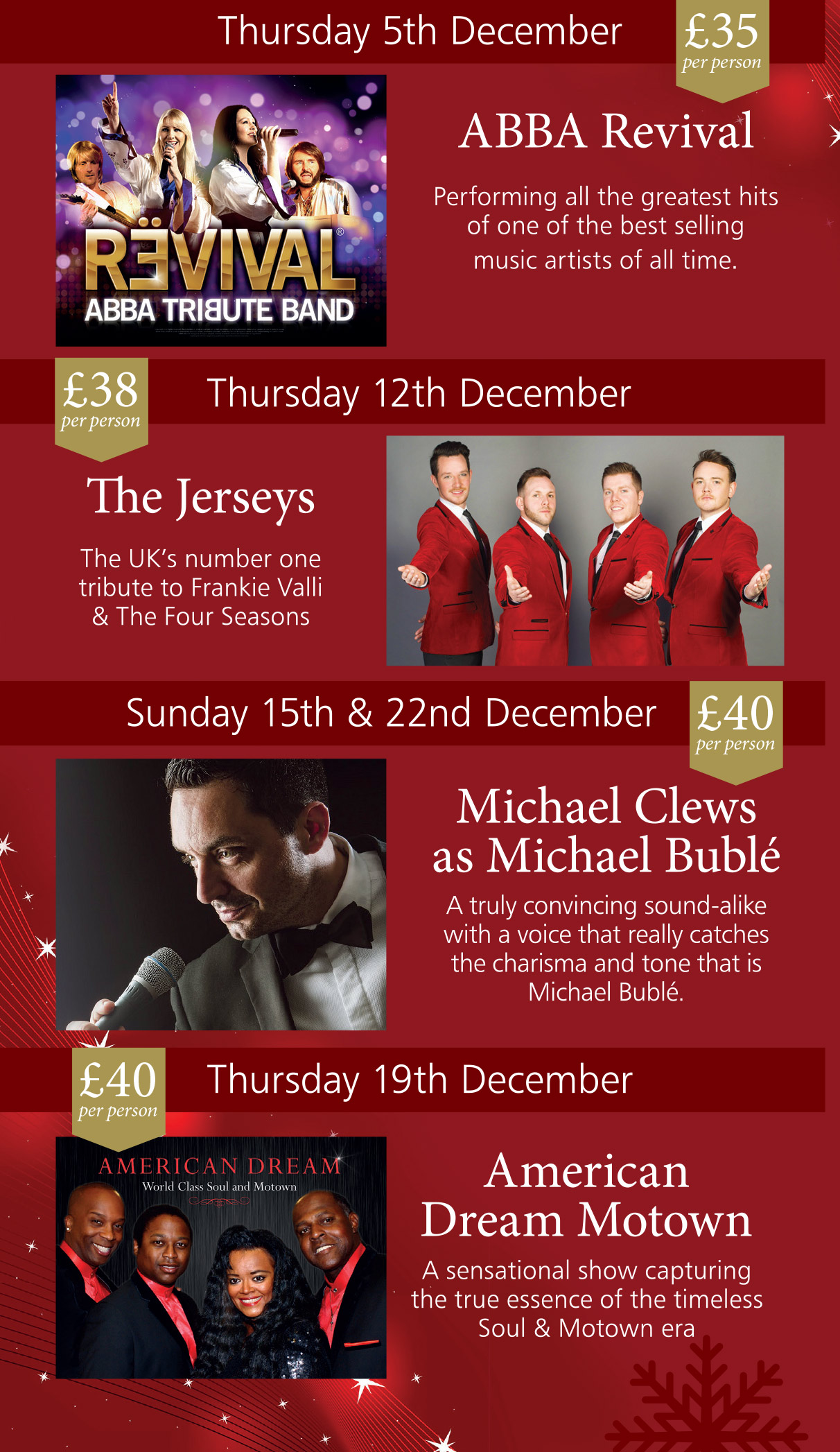 Sample Menu
Starters

Minced Pork with Lettuce
Garlic Ribs
Curry Rolls


Main Courses
Sweet and Sour Chicken Hong Kong Style
Beef in Black Bean Sauce
3 Kinds of Meat
(Crispy Pork, Chicken and Barbeque Pork)
Mixed Vegatables
Chicken Fried Rice

Coffee or Tea
Please advise of any special dietary requirements and we will do our best to help (subject to prior notice)

Minimum booking of 6. We can only accept smaller numbers if you are happy to share a table

Bookings only taken with payment of a non-refundable & non transferable deposit of £20 per person.

Doors open at 7 pm, Dinner served from 7.30 pm, Entertainment from 9.15 pm. All times are approximate.
To book call:- 01302 710461 and 01302 711338