H

AVE A HEART THIS MONTH!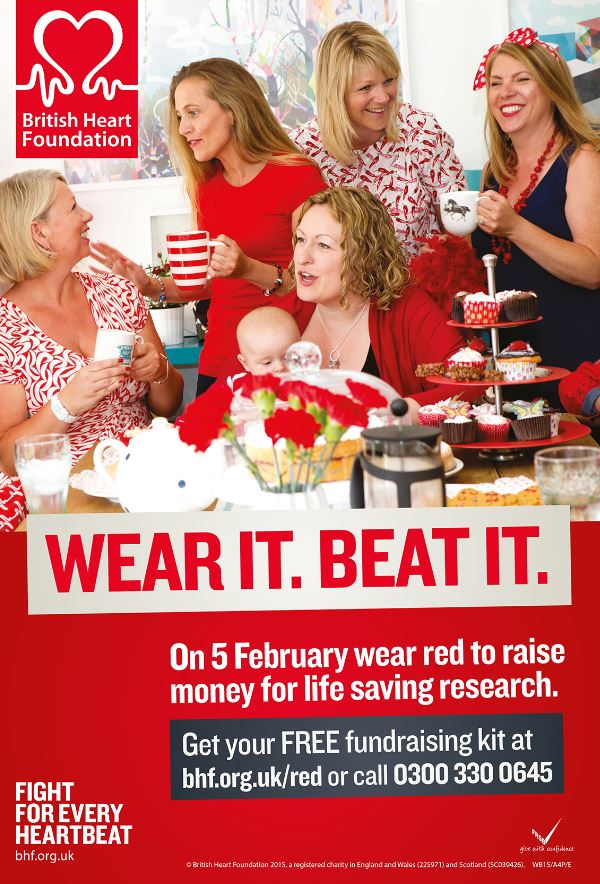 The British Heart Foundation is one of the most supported charities in the UK and it's 'Wear it, Beat it' campaign, which takes place each February, is one of its most supported fund raising events.
Once again, lots of Bawtry retailers are donning red for the day and doing special promotions in their shops, businesses and eateries. It takes place on Friday 5th February this year and we hope that, as you are going about your business, you'll do your bit to help raise vital funds for the valuable work this charity does.  
China Rose – All diners who wear something red on Friday 5th February will receive a complimentary glass of Prosecco and China Rose will also donate £1 to the BHF.
Cherry Blossom Cakes –  baking all red-themed treats next Friday's.  50% off all baked sales will be going to the BHF. Selection boxes of 4, 6, 12 cupcakes are available to order for collection 10am-5pm on Thursday or Friday, at the usual price of just £1.70 each. Tel: 01302 711238
The Tasting Note –  Holding a red wine tasting session and a raffle for a Magnum of Lanson champagne.
The Cheese Cave Deli – Showcasing  Rhuby crumble cheese as it's in Red wax. Any sales of that cheese will go to BHF
Other Bawtry retailers showing their support include Yorkshire Caravans of Bawtry, Bawtry Gym, Bawtry Natural Health,  Bawtry Bar & Brasserie, Gray Rooms, Bawtry Eye Academy, Crown Hotel, Co-Op, Robinsons,  Cycle Works and Six IT Services.